---
A white T-shirt is a closet essential that will eternally be in style. Historically t-shirts have been worn chiefly with jeans and sneakers, but in the past couple of years, the fashion industry has been making more use of t-shirts, notably a white t-shirt. You can wear your white t-shirt casually or professionally with the right bottoms, outer layer or accessories. Here are 10 ways you can wear a white T-shirt and still stylish.
Under Moto Jacket
My favorite way to wear a white Tee is under my moto Jacket. Moto Jackets makes any outfit edgy and stylish concurrently. If you're wearing a white tee and leggings and you need to make a run to the store, throw on your moto jacket, and you'll instantly stand out in the crowd. Moto Jackets
Nordstrom
Under Blazer
My second favorite way to wear a white T-shirt is beneath a blazer. If you want to opt for a white t-shirt instead of a classic blouse for work, you can effortlessly throw on your blazer, and you will still look professional. You can also dress up your white t-shirt and jeans with a blazer and pumps for casual Fridays at work or a non-formal dinner with friends and family. Blazers
Nordstrom
Fully Tucked In Jeans
An easy way to instantly upgrade your casual t-shirt and jeans outfit is one; to tuck your shirt into your jeans and two, wear a statement belt. Additionally, you can wear a scarf or a hat to dress up your basic t-shirt and jeans attire.
T-shirt 
Everlane
Tie A Flannel Shirt At Your Waist
My favorite summer casual look is wearing my white t-shirt and jeans with my flannel plaid shirt tied at the waist. This look is effortlessly chic and makes you look like you put so much thought into your outfit when you only took a shirt and tied it at your waist. This look is also practical because during the summer it is usually a little too hot to wear your long sleeve flannel, so why not just tie it at your waist.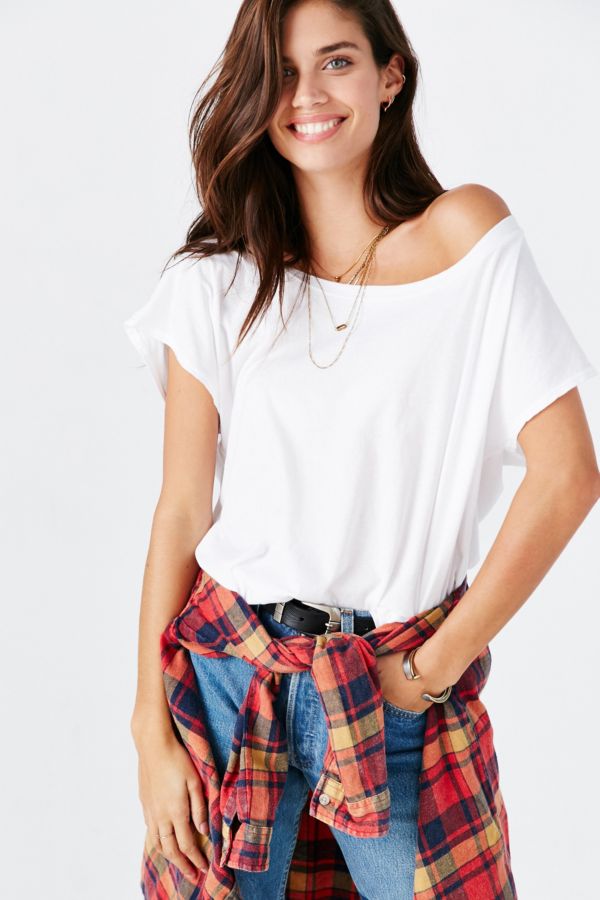 Shirt Urban Outfitter 
With  Dressy Skirt
You can dress up your white t-shirt by wearing a dressy skirt or dress down your elegant skirt by sporting a white t-shirt with it. How chic is that? Shirt
Everlane, 
Target
With  Tie Waist Trousers
My super favorite type of pants to wear with a white t-shirt is a tie waist trouser or as they also call it paper-bag waist pants.  You take a trouser that is dressy, chic with extra details and dresses it down with your white t-shirt. Additionally, you can also wear wide leg trousers with your white t-shirt.
Trousers Nordstrom Rack
With  Denim Shorts
Wearing a white T-shirt with shorts is classic and will never go out of style. Do a half tuck or fully tucked with a belt to look even chicer.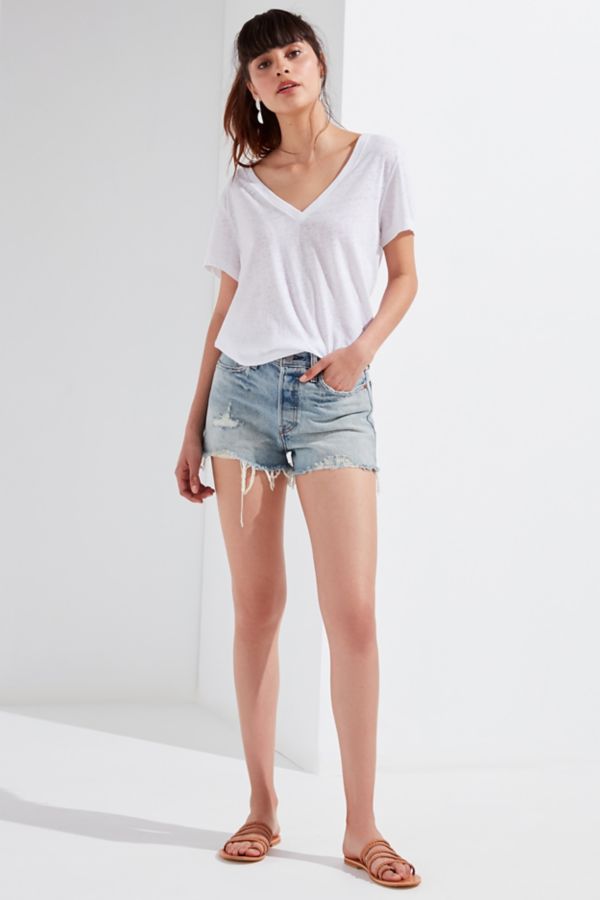 Shirt Urban Outfitters
You can Tie it In Knot
Another chic way to wear your white t-shirt is to tie it into a not. You can fasten your shirt in the front, back, sides. It looks chic any way you tie it, and this will immediately elevate your outfit.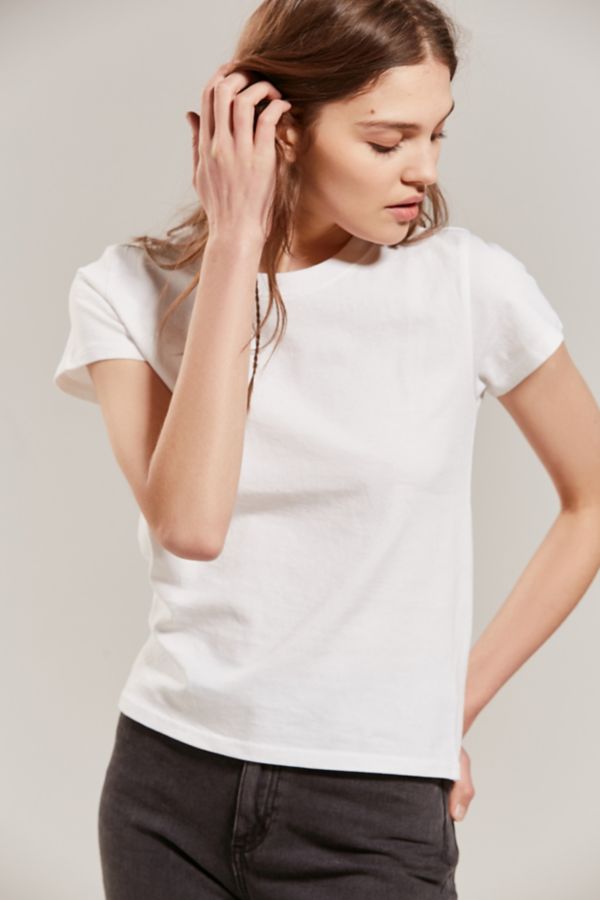 Shirt Urban Outfitters
With white jeans
Monochromatic looks are timeless, and there is something about white on white that makes you look expensive, stylish and classy.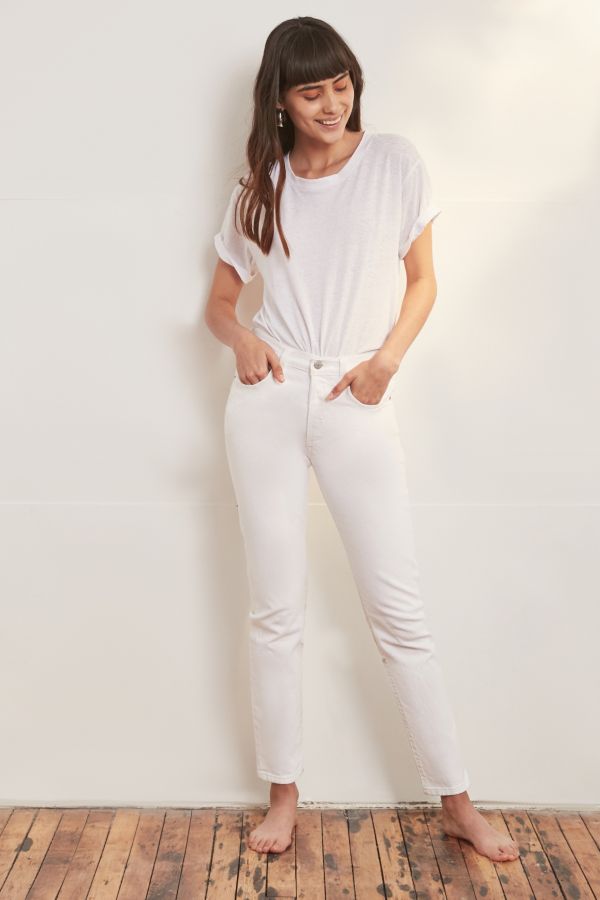 Levi Jeans UO
Black Jeans
Black jeans are so universal that you can get away with wearing them even in an office setting. Black jeans instantly dress up your white shirt and take it to the next level. You can dress it up by wearing pumps or dress it down by wearing your converse sneakers.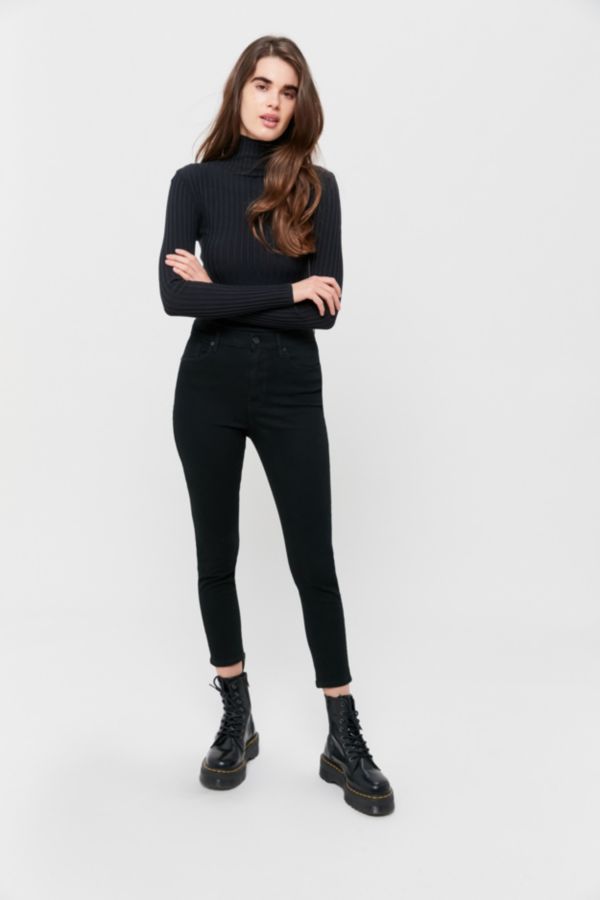 Jeans UO Thank you for reading, don't forget to subscribe.