For years I dreaded moving, and I hated packing! Not because of lifting heavy boxes or packing my living room but because of my closet. Last November I decided for once and for all I was going to get rid of all of the unnecessity items, things that are old, ill-fitting, things I haven't worn in years, trendy pieces that'll never come back, excess lingerie, accessories, bad hangers and more. Not only did this move I made decreased my closet space but it also made it easier for me to shop my closet which made it easier for me to get dressed. Often, when we have too many things in our closet, we aren't able to see the beautiful pieces that we spent our money on and we wind up just wearing the same things over and over or shopping new clothes even though our closet is full. Then you'll try to find more space to store these things, and there is no point spending time, strength, and money on organizing a closet that consists of things you do not wear, use and love.
Decluttering your closet can be a scary and time-consuming task, but breaking it down into smaller steps can alleviate the stress. You do not have to do it all in one day. I've come up with 11 steps to help you declutter your closet. Each level will include items that you should have or get rid off, the majority of the steps will consist of things that you should get rid off because that is presumably the reason of the cluttering of your closet.
Step 1: Personal Style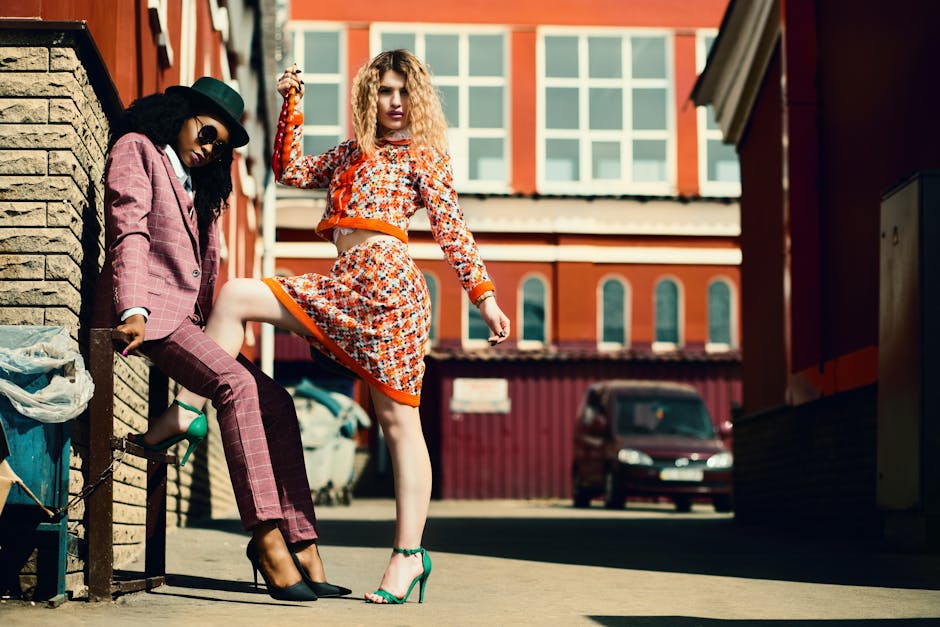 Step 1 is the same always the step in nearly every post that I discuss regarding your closet, and that is to figure out what your style is. Discovering your personal style is so crucial to flawlessly declutter your closet because if you do not know what your personal style it, you will end up right back to where you began as you will purchase clothes right and left that you won't wear. There are personal style quizzes available online; I have a couple of posts that discuss the personal style. If you take the time to look and think through you'll find that you are closely aligned with one or two styles, such as casual chic, or you can be sexy and relaxed, or you can like to dress casually. Classify your style type, and you'll see how much difference it makes in not only getting dressed but not wasting money on a lot of things you don't need.
Step 2: Shop your closet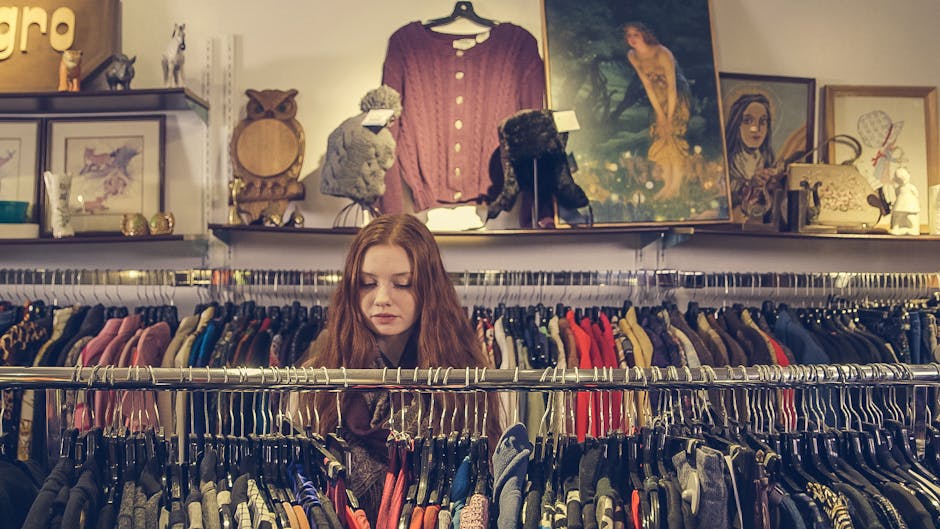 Once you've settled on a personal style, you want to make a list of basics that you need for these styles. Then, let's go shopping in your closet. You may have most or some of the required essential in your wardrobe already depending on your personal style type. Many of us have white tees, flats, pumps, skinny jeans, trousers, etc. Practice getting into the habit of shopping your closet before you go to the mall or your favorite store
Step 3-10 Elimination
Step 3: Eliminate unworn, damaged and excessive lingeries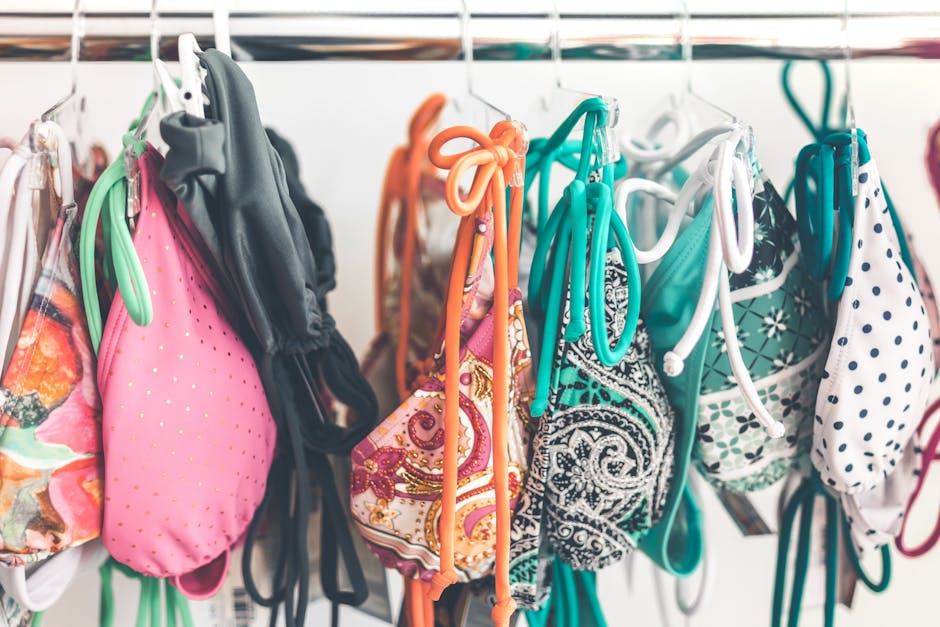 Let's start from the very basic, basic and eliminate unworn, damed and excessive lingeries, That bra and panties that you have not worn in the past 2-3 years can go. Bras can last as long as you want as long as you purchase them at high quality, but your panties should be replaced about six months. Eliminate those bras and panties that are too old or look bad. You also do not need 50 pairs of lingeries, Most of us only rely on the ones we like anyway, and you also have to replace your panties every six months, so there's no point of buying so many. It is just a waste of money and takes up space
Step 4: Eliminate clothes haven't worn in past year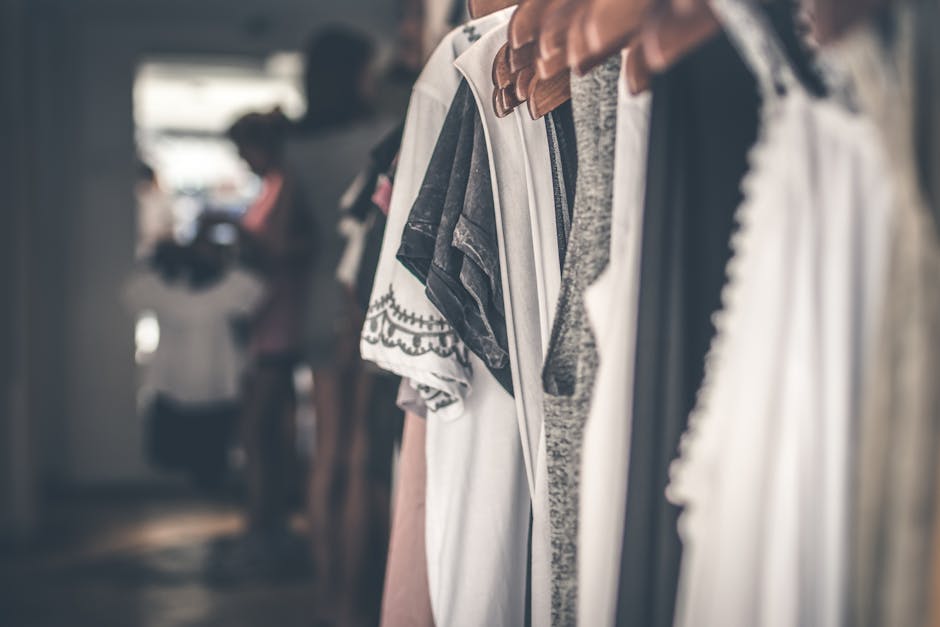 Get rid of clothes you haven't worn in the past year. You probably won't wear them; if you think about it, you've probably worn one of your favorite pieces 3-4 times, so why didn't you wear that piece when you couldve? Because you're just not that into it anymore, so let it go.
Step 5: Eliminate clothes or shoes that are uncomfortable to your body and feeelings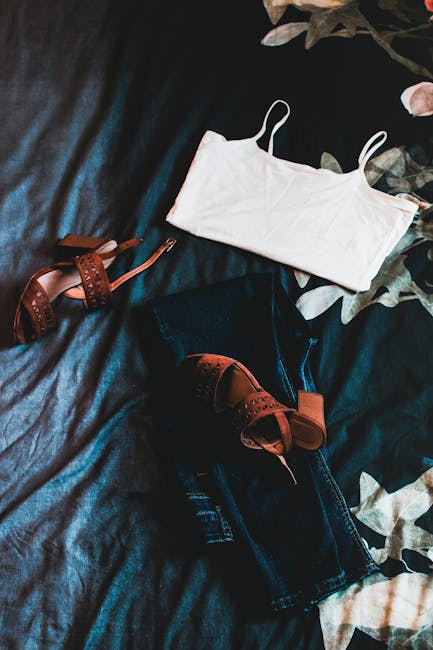 Get rid of clothes that are uncomfortable to your body and your feelings. That two sizes larger clothes that you thought you could make work but fails everytime you try to make it work and is just sitting in your closet, let it go. Give it or sell it to someone who will be able to make it work. Similarly to clothes that are too small, you probably feel more massive than you are in them, they probably aren't pleasing to societies eyes, and you know this which is one of the reasons why you feel so terrible when you wear it, it's just not worth it to torture yourself or your closet space..
Step 6: Eliminate old trendy clothes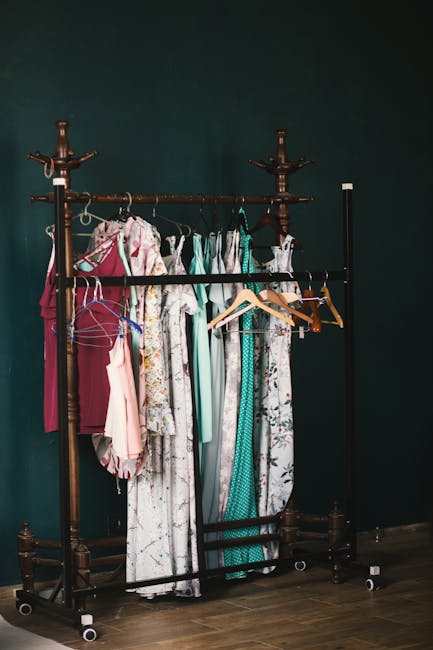 Get rid of old trendy clothes that you're hoping will make a return. They probably won't for at least another decade, get rid of them and try to spend less on trend and more on basics.
Step 7: Eliminate ill-fitting and worn out shoes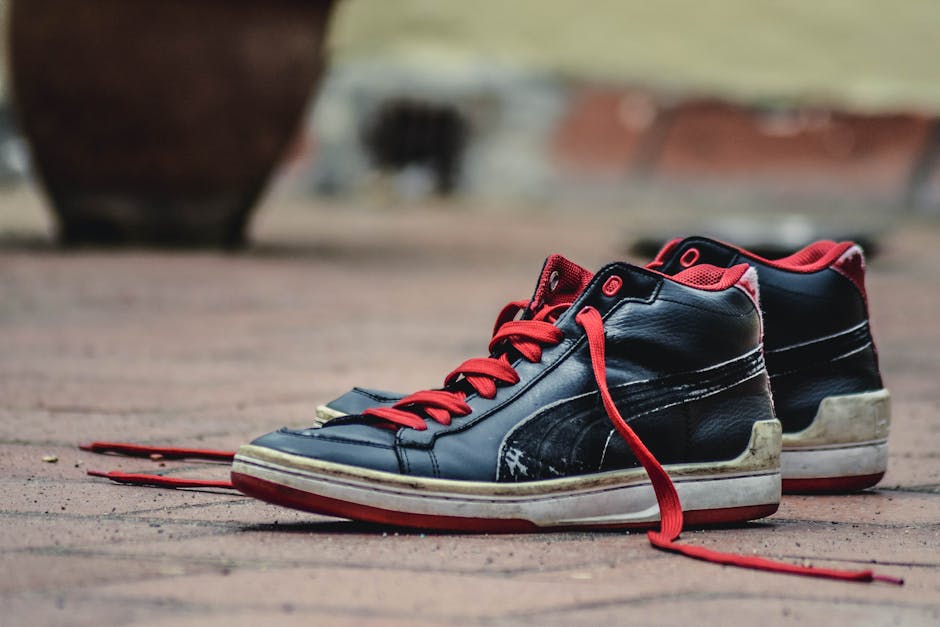 Get rid of ill-fitting or worn out shoes. Once again I had to learn that if they aren't pleasing to my eyes, they aren't pleasant to others. When you're walking with your extra toes hanging out or your feet looks like its crushing, it's just as noticeable to those who are watching you alongside yourself.
Step 8: Eliminate excess hats, scarves and belts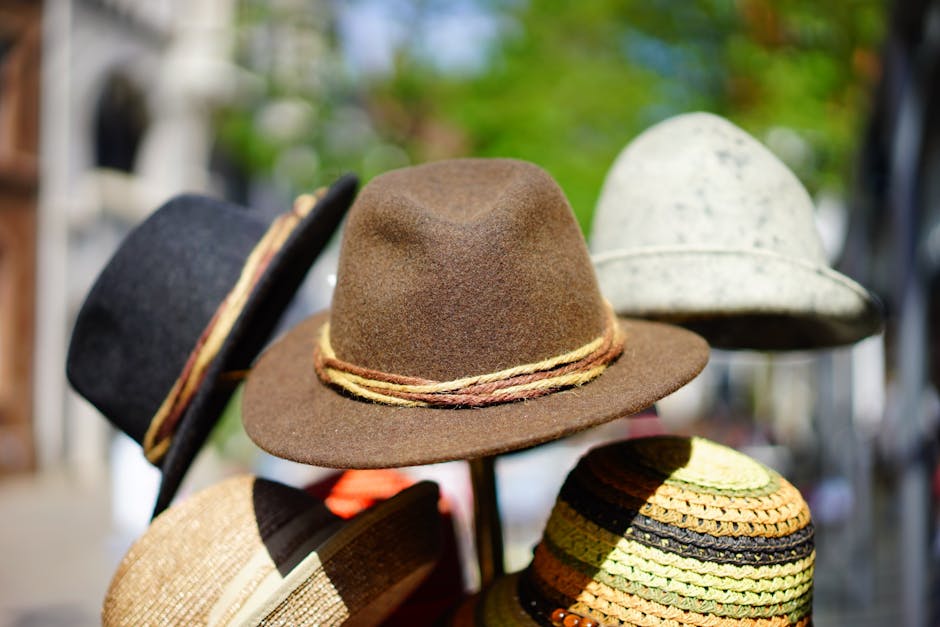 Get rid of excessive hats, scarves, belts. Unless you're a person who wears different hats scarves and belts regularly, you don't need all of that. Most of us can get by very well maybe two hats, two belts, and two scarves..
Step 9: Eliminates costume jewelry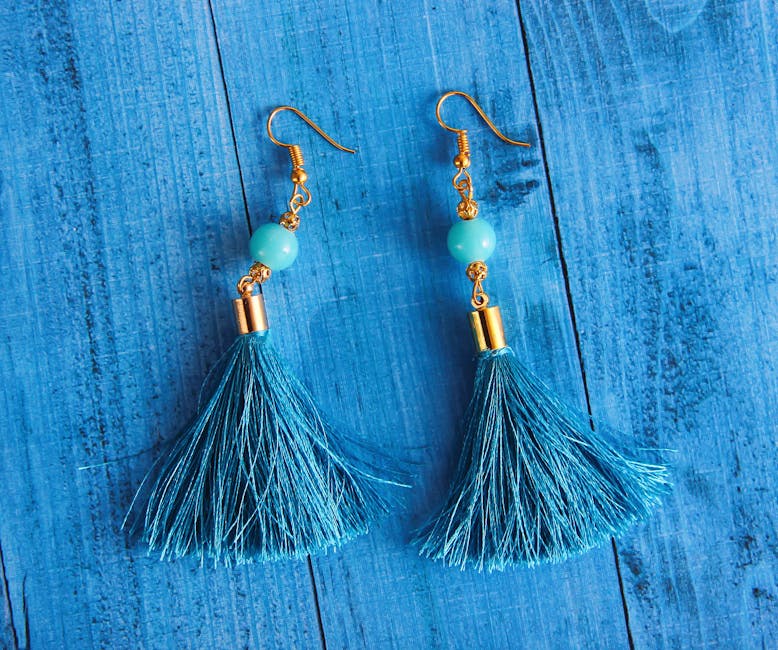 Get rid of those costume jewelry that you bought and thought was cute and never wear. You probably will never wear these jewels, and they are just taking up space..
Step 10: Eliminate handbags that you don't wear or love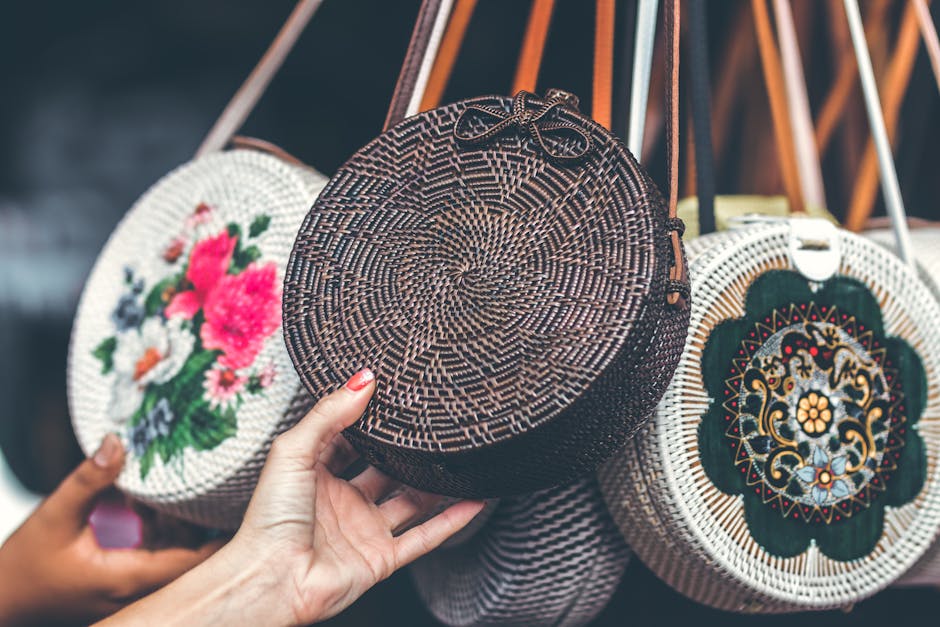 Get Rid of Handbags that you haven't worn or handbags you aren't entirely in love with anymore. You purchased it cause you thought you would enjoy it, but for whatever reason, you don't. You can sell them and get some of your cash back.
Step 11: Eliminate old and broken hangers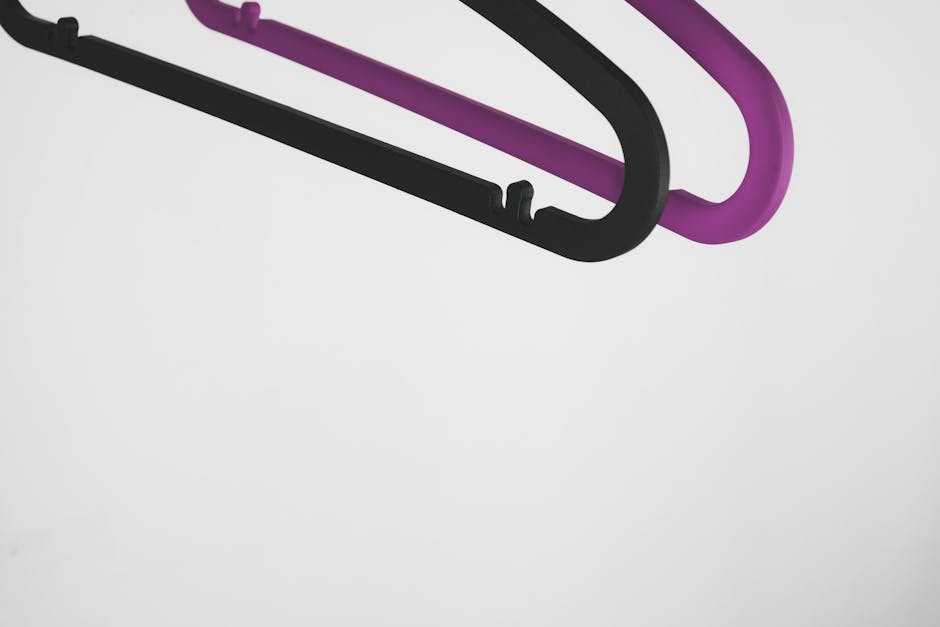 Get rid of old, ugly and broken hangers that are just taking up space. Instead, Purchase new more classy hangers, and some hangers can take multiple articles of clothing such as the ones below.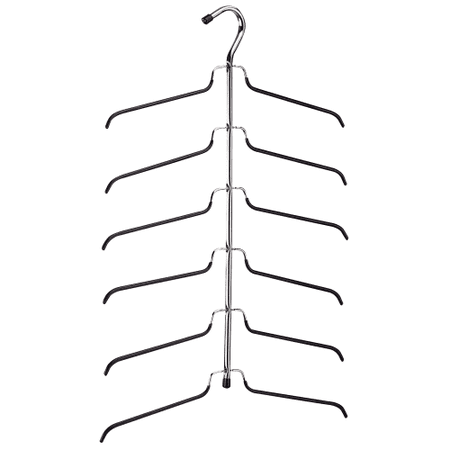 In conclusion, I understand not every step will apply to everyone and there are some steps you may not agree with, which is ok. Notice when I say "get rid" of things, I don't mean throwing them away , if you want to be charitable, you can donate your items to Goodwill, and if you would like to sell your items, Poshmark is my favorite online consignment store especially regarding selling my used items. When trading in postmark, you post your article and your price, a buyer will often negotiate that price with you, if you all agree then they pay and postmark will give you a prepaid label, you pack your items with that pre-paid label and drop it off at the postal office. Poshmark charges every buyer 6.95 for postage and of course that can be negotiated as well.
Other companies such as The Real-Real is excellent if you have luxury goods such as clothing, shoes, and handbags. I hear Thred Up is fantastic as well. Locally you can sell. Your items at Plato's closet, buffalo exchange or if you live by a consignment store; you can use those as well. You may not receive your full return, but it is worth it to obtain something back for your used and good looking items. Start 2019 off great by organizing and decluttering that closet. Let's practice shopping our closet this year and enjoying our clothes.
What items are currently cluttering your closet right this moment?