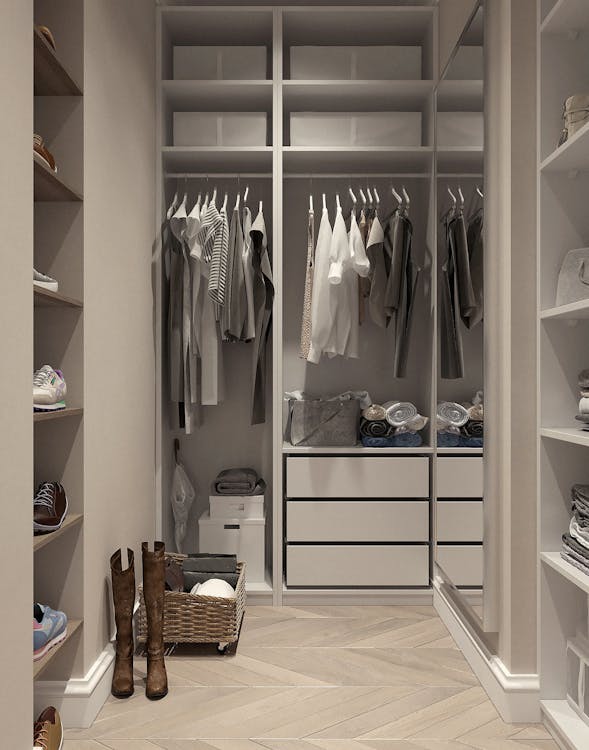 What is a closet organizer, and how will it benefit you or make you love your wardrobe? A closet organizer is a system to organize your clothes that consist of different items such as shelves, rods, shelves, drawers, shoe shelves, and many more personalized pieces built into your closet. So how will a closet organizer make you love your wardrobe? First of all, closet organizers help you to organize your wardrobe in a way where you're displaying everything you own, which will help you determine what you love or hate. Once you get into the habit of only keeping pieces that you like, it will be easier to get dressed. If you have difficulty getting dressed or you have to rummage through bags or a closet full of clothes to find that one blouse you like, this post is for you. Read on to 25 best closet organizers that will make you love your wardrobe starting with a closet system.
1. Closet System
The majority of closets usually lack in either rod, shelves, or other accessories that you may need. One of the best ways to avoid buying individual organizers to store different pieces is to invest or build a closet system. These will include shelves, areas to hang your clothes, drawers (example below). There are many closet systems available, and they range from Custom closet systems; the average price is $3,000–$5,000. You can find more affordable options such as the Ikea pax, starting at $300, depending on how many pieces you need.
2. Closet Rods
A closet rod is a perfect way to create more space in your closet because it will split the area and allow you to hang your clothes more effectively. You can also add a closet rod behind the door or any small space that can be used to store your clothes.
3. Shoe Rack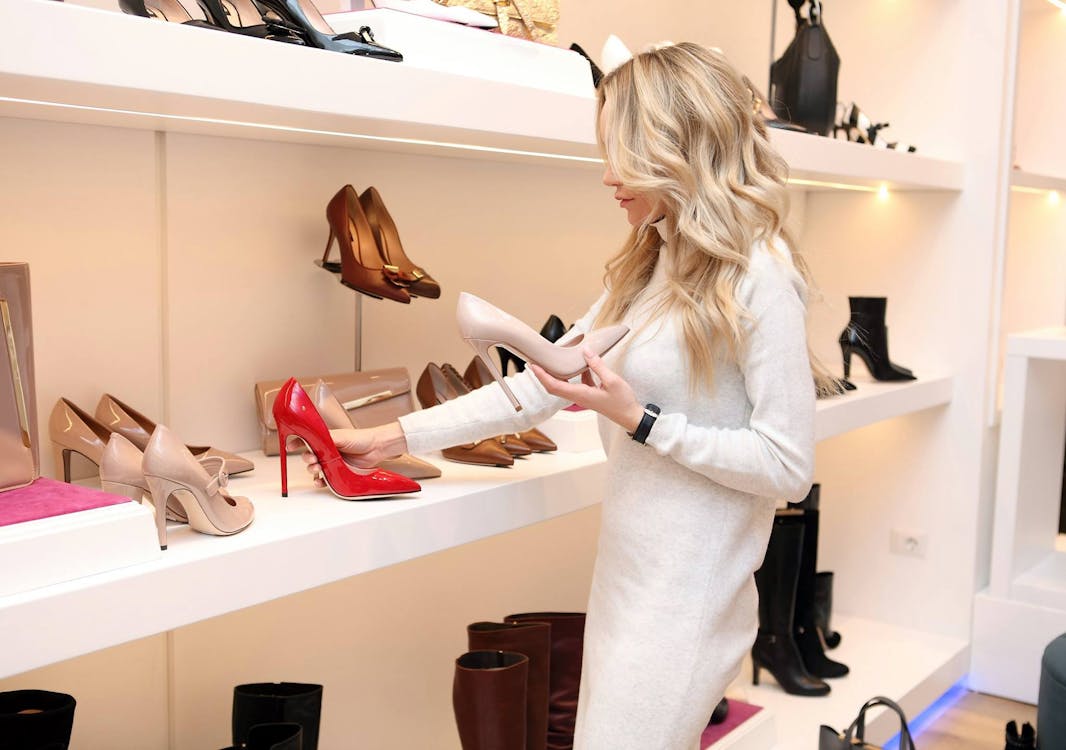 A shoe rack will help keep your pairs of shoes together and organized, which will prevent cluttering in your closet and make it easy to find your favorite pair of shoes.
4. Shelf Dividers
You can use these to have a better organization of shoes, clothes and prevent overflowing.
5. Jewelry Hanger
You can hang this useful organizer anywhere in your closet, or even over your door.
6. Hanging Closet Organizers
You can use these for anything that you don't have spaces for.
7. Velvet Hangers
Velvet hangers do not only look pretty and look classy, but they are an exceptional choice for delicate items like dresses and camisoles that will not stay in place when used wood or plastic hangers. Velvet hangers also take less space than other hangers.
8. Hamper
You can hook your hamper on the door, or hidden inside of a drawer. Avoid having it hanging around in the closet.
9. Storage Bins
You can use storage bins as drawers on your shelves or place them on top of your closet to store items.
10. Storage Bags
Use storage bags to store out of season clothes.
11. Jewelry Box
Another beneficial method of storing your jewelry is using a jewelry box.
12. Shoe Box
You can store additional shoes in clear shoe boxes or cubes if your show shelf isn't big enough for your shoes.
13. Labels
Avoid the hassle of having to look through 15 storage bin or drawers for an item by utilizing labels in your closet.
14. Skirt Hangers
Skirt hangers will allow you to store multiple skirts in one hanger and save you space.
15. Scarf Hanger
Skirt hangers will allow you to store multiple scarfs in one hanger and save you space.
16. Pants Hanger
Pants hangers will allow you to store multiple pants in one hanger and save you space.
17. Hook racks
Using a hook rack is another great way to store pieces and have better organization in your closet. You can hang it behind the door.
18.Over The Door Organizer
Similarly to hooks, over the door organizer is another excellent way to store pieces and have better organization in your closet. You can hang it behind the door.
19. Curtain and/or Room Divider
A curtain divider is excellent if you need to create a divider between your room and your designed closet space, Or if your closet does not have a door.
20. Belt Hanger
Belt hangers will allow you to store multiple Belts in one hanger and save you space.
21. Garment Rack
A garment rack can serve as additional space or as a plan and display your weekly outfits.
22. Boot Hanger
Boot hangers will allow you to store multiple boots in one hanger and save you space.
23. Closet Dividers
Closet dividers can help you keep better track of your clothes. You can add as many labels as you desire.
24. Handbag Organizers
Handbag organizers will allow you to store multiple handbags in one space and save you space.
25. Step Tool
This may not be directly an organizer , however, it is essential so that you can reach the top of your closet and avoid throwing things up, which will make a mess.
Closet organizing can be expensive, but there are many clothes, shoes, purses, and accessories organized and well-controlled. To love your closet and be able to get dressed as stylish as you want, you want to avoid cluttering your closet or living it so unorganized that you waste precious time rummaging through st to find an outfit—comment below any tips you have on keeping your wardrobe organized.