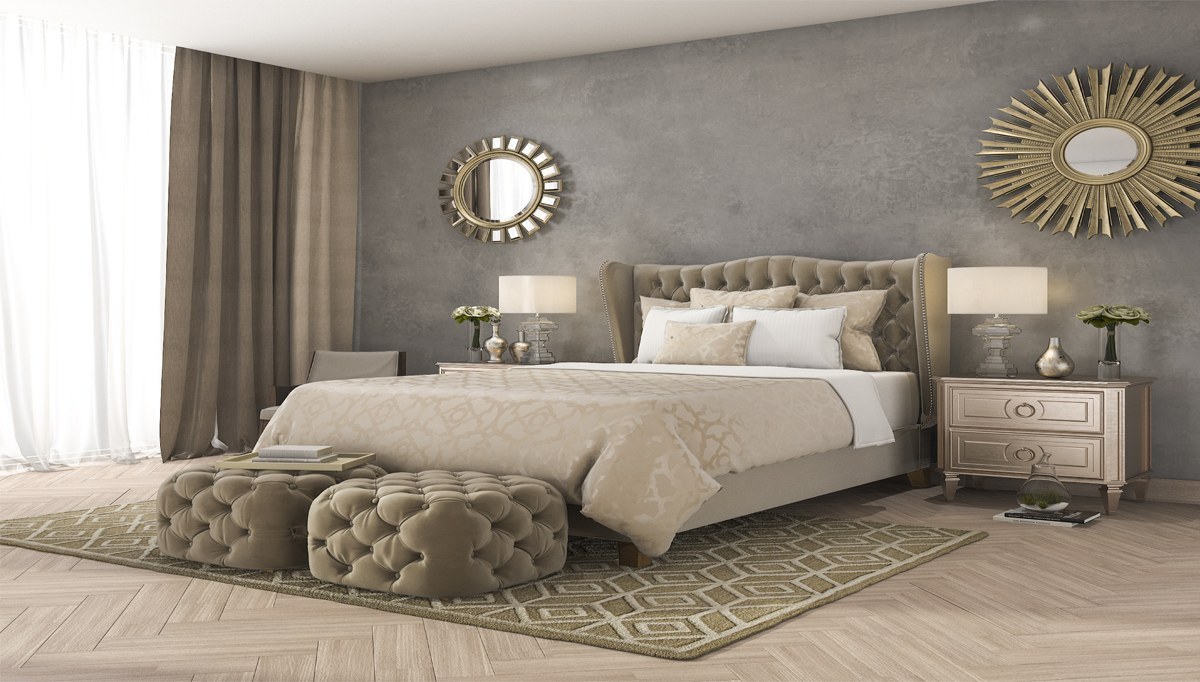 Our bedrooms should be a place that we can effectively relax when we return from schoolwork or other activities, and since we spend about 33% of our time in our bedrooms. If our bedroom doesn't look stylish, smell good, or fresh, then we will not be as comfortable, which can influence our slumber and spirit throughout the day. Opportunely, there are a plethora of ways that we can make our bedroom cozy, fresh, and clean.
How to Make Your Room Comfy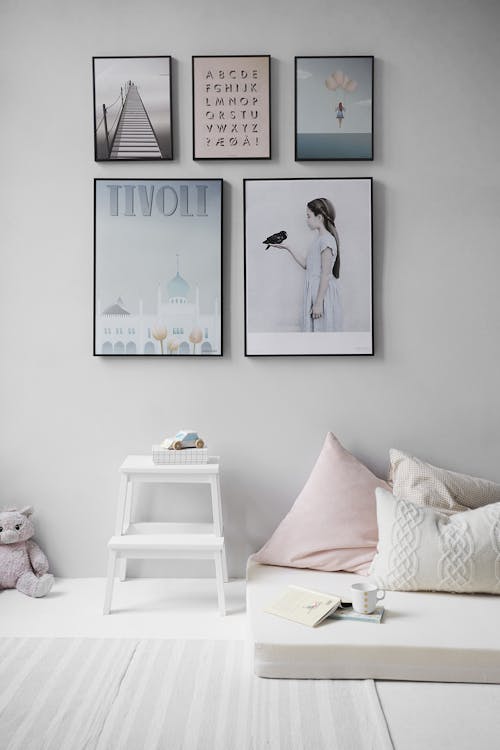 Decorate your room- Deliberately decorate your bedroom to your liking. Find a favorite rug and pull a few colors from it to make your room look stylish.
Make your bed soft and comfy bed- You can use the quilt, duvet, faux fur or velvet bedspread. Use fur or throw pillows.
Use Linen instead of cotton sheets- They are more expensive but they last longer.
Headboard- Make or purchase a headboard to make your room look more expensive.
White-colored sheets- These will make the room cozier and look expensive
Plants- Add plants to lighten your mood.
Use warm lighting to make your room feel inviting.
Use extra chairs, bean bag, or sofa if you have space.
How To Make Your Room Fresh
Odor Absorber- Use a natural odor absorber such as baking soda to trap any smells in your room.
Indoor air purifier- These will trap and destroy pollutants found in your room. Choose one that will break down your contaminants so that it doesn't release it right back into your bedroom
Indoor Dehumidifier- A dehumidifier eliminates moisture from the air, which will remove the growth of mold and dust mites. These are particularly useful in humid climates.
Vinegar- Small bowls of vinegar placed strategically around the room a great alternative to dehumidifier for absorbing musty odors. You can add a few drops of lavender, tea tree, or another fragrant essential oil to make the room smell pleasant.
Natural air freshener-use a spray bottle to spritz a solution of vinegar with any essential oil in it.
Humidifiers-are great use during winter in cold climates when you are steadily using home heating systems. The dry air from your heating system can irritate and dry out your eyes, throat, and lungs.
Diffuser- To keep your room always smelling good, invest in a reed diffuser. The greatest thing about Reed Diffuser is that it is relatively safe, doesn't require much maintenance, and you don't need to heat anything. The reeds, which are the wooden sticks, pull the fragrance oils from the bottom of the bottle to the top of the reed, and then the scent evaporates into the air.
Wipe your countertops, dressers, and bedside table each morning- This will ensure that dust isn't collected and will help keep your room looking and smelling fresh. You can purchase solutions for this or make your own such as; Mixing 1 cup of water, 1 cup of white vinegar, and one tablespoon of olive oil.
Open your windows- Letting natural air into your room each morning will let the polluted hair inside of your house out and make your home less harmful and smell clean.
Wash Your sheets every weekend and clean your comforter every season or three months- Your sheets absorb your natural body oils, particles, and fluids every night, which can lead to smell and can also cause acne. Wash them 1-2x a week. Add ½ cup of baking soda to the rinse cycle when washing your sheets and pillows to make them smell clothesline fresh.
Deodorizing Your Carpet, Furniture, and Mattresses- sprinkle baking soda in those areas when you're cleaning.
Deodorize with dryer sheets- You can add dryer sheets in drawers, closets, or other places to make the space smell fresh.
Closet Freshness- Place a can of baking soda box on any of the closer shelves to keep the closet smelling fresh.
Indoor Potted Plants- NASA conducted research, discovering that low-light houseplants are capable of improving the quality of indoor air and recommend "having 15 to 18 houseplants" per 1800 square feet." low-light plants include:
English ivy
Peace lily
Snake plant
Philodendron
Rubber plant
Spider plant
Pothos
Areca Palm
Boston fern
Aloe plant
How To Make Your Room Clean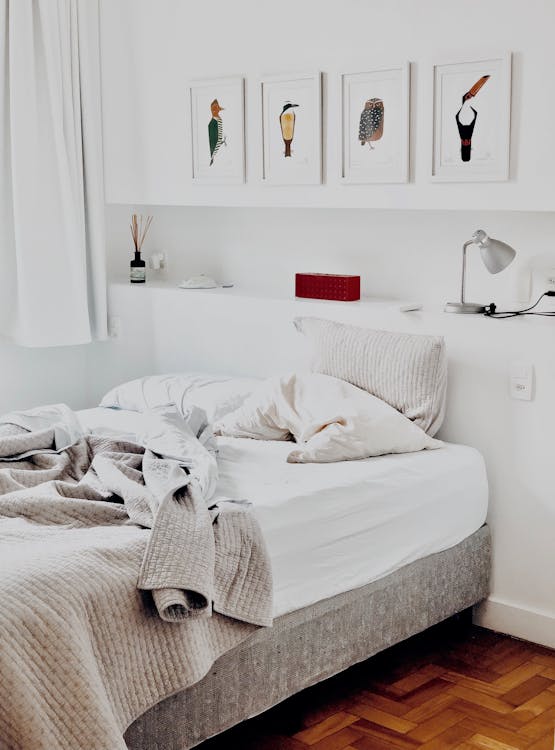 Make the bed as soon as you get up- Making the bed every morning will not only look good, but it will help you get your day doing and not get tempted to hop back in the bed.
Do not store any unneeded items in your room- Keep an additional hamper in your bedroom and collect daily things you do not use. Once a week, either sell, donate, or trash the items you collected throughout the week.
Store needed items in appropriate boxes- Purchase appropriate boxes for things you need to store in your room, such as extra shoes, linens, and more. Store them in inappropriate places such as under the bed or in your closet.
Wash your clothes as soon as there's enough- Don't let your laundry overflow your hamper. Wash your clothes as soon as there is enough to wash them.
Put clean laundry away and rehang items you wore before going to bed- Don't leave laundry hanging around. Hang and fold your clothes every night.
Clean your carpet- If you have carpet in your room, don't walk on it with shoes and vacuum it every week. Carpet tends to hold onto bacteria, mold, pollen, and dirt from your shoes. When cleaning your bedroom, use carpet freshener powder to make your room smell good.
Clean hardwood floors weekly – Use a damp mop to do this weekly. This is important because if you use a dry mop or just sweep the floor, you'll stir up more dust and other particles in the air.
Having a cozy bedroom starts with proper and stylish decoration. When it comes to keeping your room fresh, make sure you don't attempt to mask any smells in your bedroom. The most important thing is to keep your bedroom clean at all times. Create a routine, and after a while, it will be simple as brushing your teeth. What are some ways you like to keep your room cozy, fresh, and clean?