Have you ever put on a two-piece outfit such as a nice pair of blouse with a lovely skirt or pants, and while the clothes are gorgeous pieces, it just feels that it is not enough and something is missing? A simple solution would be to add a third piece to your outfit. Why does this work? It has to do with our brains. The brain seems to work the best thinking in threes, and things that come in three are more aesthetically pleasing than if you assort two or four things together.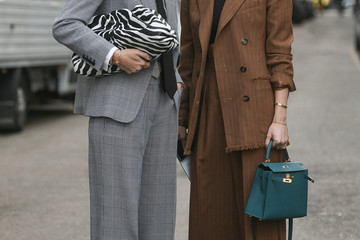 The rule of three is used universally in the world, such as Interior design, Architecture, Literature, Art, Music, Photography, and many more. The concept behind the rule of three in fashion is that while a two-piece outfit may look cute, adding a third piece will take your outfit to the next level. A third piece could be an additional layer such as a blazer, cardigan, or jacket, or you can add statement accessories like a pair of bright earrings, colorful or logo belt or statement necklace. Your third piece needs to stand out from the rest of your outfit, especially if it is an accessory or it doesn't count. Here are some examples below on how you can instantly look better using the rule of three.
Example 1: The Jacket elevates the this outfit and makes it look more chic
Example 2: The jacket can be the same color as your outfit if you're going for a monochromatic look but often times it is best to choose a third color for the jacket as this will look more visually pleasing and more stylish. similarly to the rule of three in clothes, there is also a rule of three in choosing colors for your clothes.
Example 3: The simple top and skirt piece looks more stylish with the plaid blazer layered on top of it.
Example 4: The bag or hat here can be considers the third piece as they are different and stand out from the outfit
Example 5: How much more stylish does this outfit look with the handbag?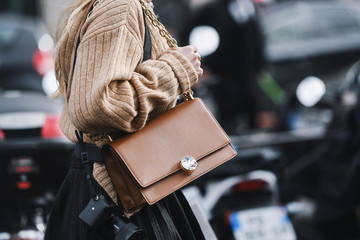 Example 6: Your third piece should make a statement such as a bright bag, a bright colored shoe.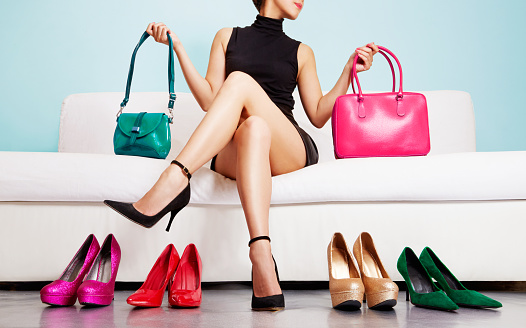 Have you abode by this rule subconsciously or consciously when getting dressed? What are your favorite third piece items? Comment below, and if you plan on trying this rule out, what are your plans?